July 30, 2021
Cardinals,
In less than one month our halls will once again be seeing excitement in the faces of our young Cardinals as they embark on their way through the 2021-2022 school year. August 23, 2021 is the first day of school for our K – 12 students. Preschool will start August 31, 2021. I would like to take this opportunity to deliver a few bits of information to you concerning the upcoming school year.
First I would like to remind everyone to get your child(ren) registered or re-enrolled in school. If you have not yet done this, please contact Melinda Robertson, Central Registrar at 641.792.5809 or robertsonm@newtoncsd.org and we can help you through the process. If you know of someone who has not yet completed registration or re-enrollment, encourage them to contact us. We are working to get all of our classes set, bus routes finalized, materials prepared for school, and an accurate count in all of our classrooms. You can help by completing the registration / re-enrollment process with the Newton Community Schools.
The second item is our Return to Learn Plan. The District is in the process of reviewing and updating our plan which was submitted prior to the 2020-2021 school year. There were some changes made throughout the year last year as the guidance and guidelines changed. We will continue to not require masks to be worn - in accordance with Iowa law. The rest of our plan will be ironed out over the next two weeks and further communication will come out to district residents and families during that time. We are also required to review our Return to Learn Plan every six months until September 2023.
If you have any questions about our incredible District please do not hesitate to contact us! We are very excited to get our students back into our buildings and begin another great school year. Educating the next generation of Cardinals is a task we take very seriously and we hope you are able to be a part of the process.
Yours truly,
Tom Messinger, Superintendent
Newton Community School District
Mandatory Week Break This Summer
This summer is the first time the "Non-Contact Period" has been put into action by the Iowa Unified Activity Federation. It will give students and coaches alike a much needed break from school sponsored activities, and give families a week to plan time together! Check out what our coaches think of this week off at the end of July.
Summer Lunch Program!
This is now the second summer students are being provided school lunches at no cost to the families. School staff comes out twice a week to make sure the students of the District are fed year round! See how hard the staff members work, and what is means to the District.
David Kretz- Director of Transportation
Meet David Kretz
Meet David Kretz and learn about his time as the Director of Transportation at Newton Community School District. He is a wonderful addition to the NCSD staff, and is enthusiastic to assure students make it safely to and from school daily.
Upcoming Academic Calendar Dates

GRAB & GO Meals (11:00 am - 12:30 pm)
August 9th- School Board Meeting (6:30p-9p)

EJH Beard Administration Center- Room 105A/ via Zoom

August 10th-12th- New Teacher Academy (All Day)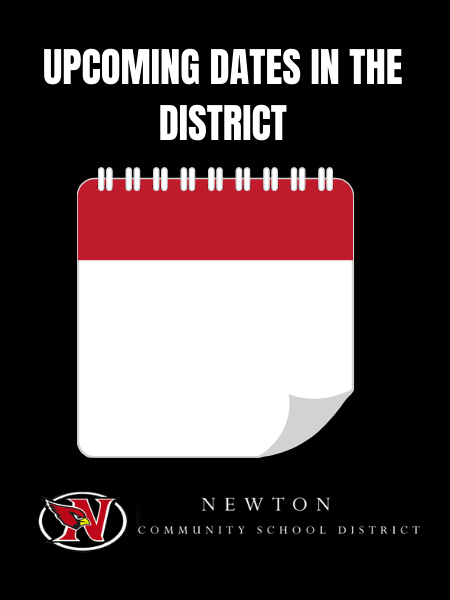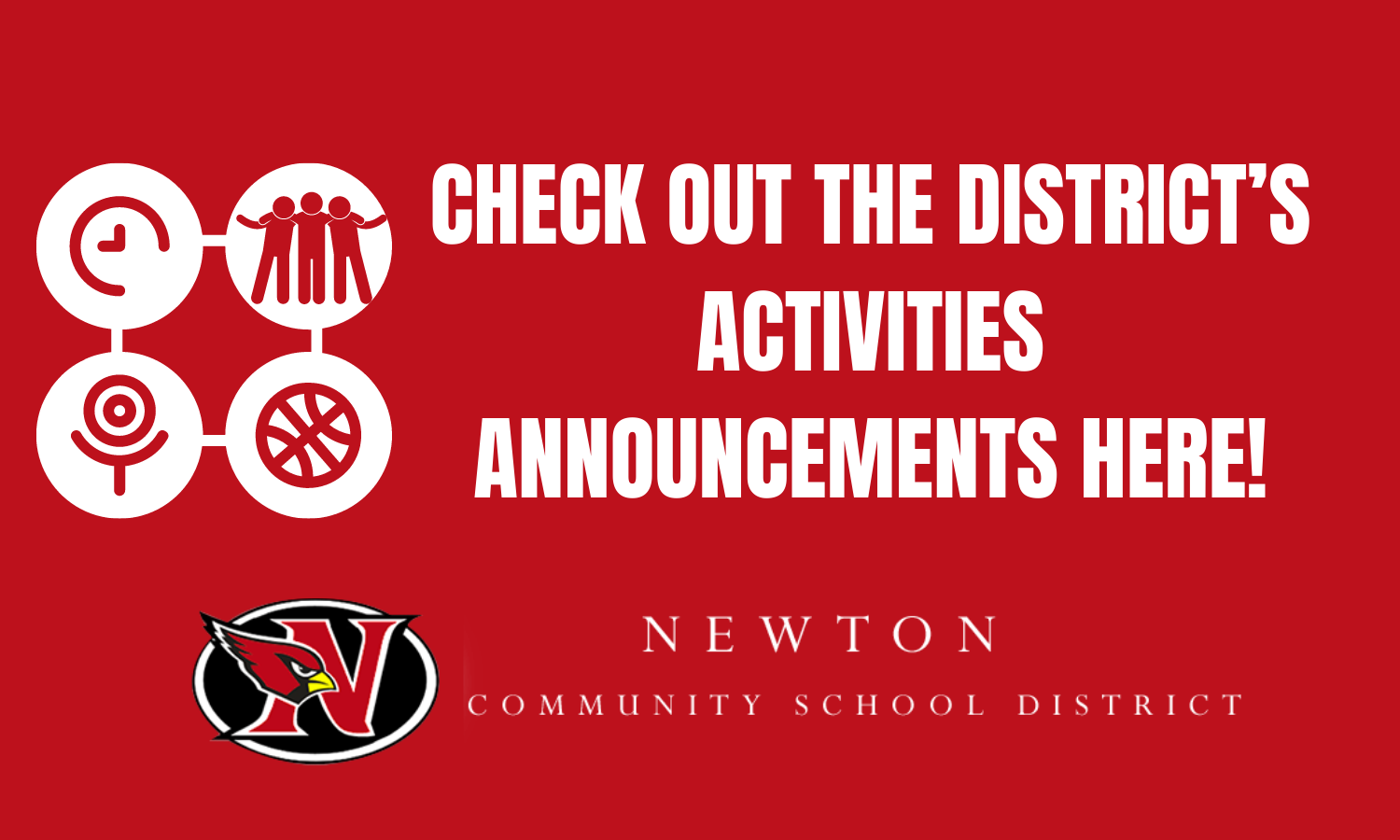 Enrollment & Registration for the 2021 - 2022 School year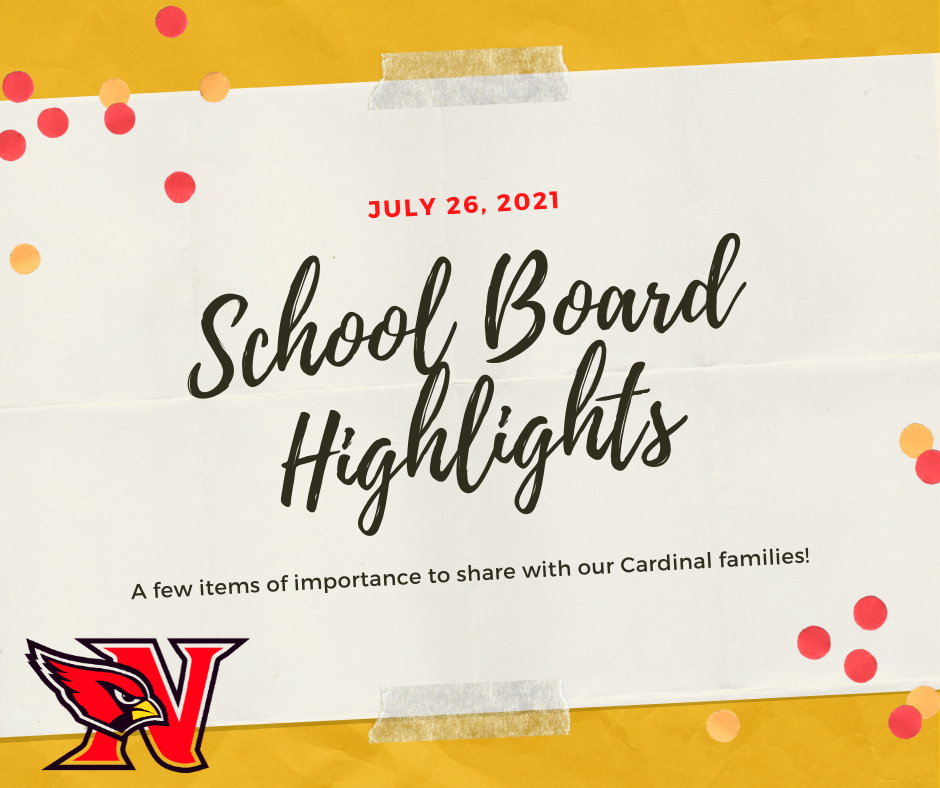 Check out the School Board meeting highlights from the meeting on July 26th, 2021 here!