2023 - 2024 Fees
Click on this link to view the 2023 - 2024 fees for Elementary (K-4), Berg Middle School (5-8), NHS (9-12), and WEST Academy. Food Service fees for breakfast & lunch are also listed.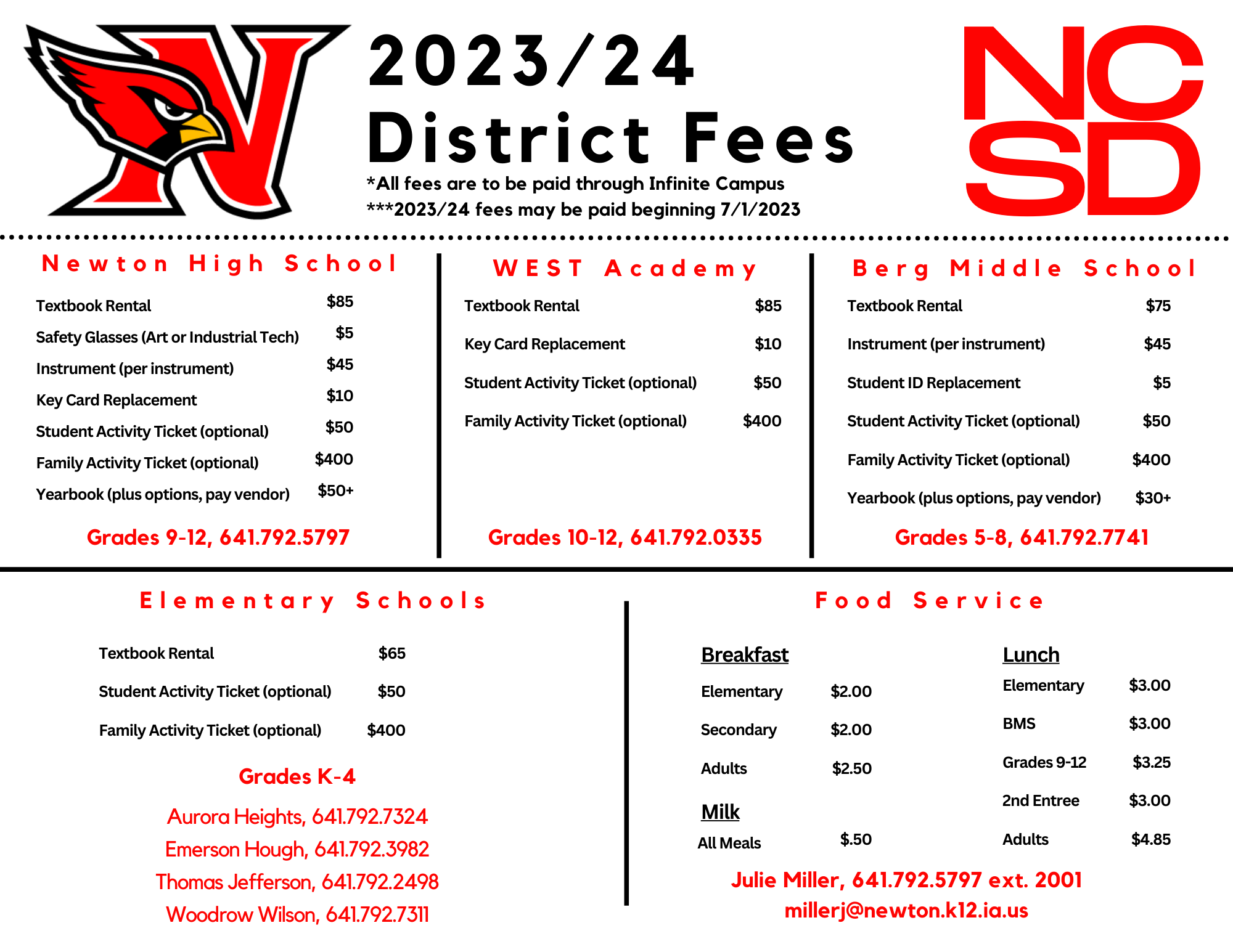 ---
Online Payments
As a convenience to parents & caregivers, the Newton Community School District offers an easy and convenient way to pay for school fees. Online payments can be made with VISA, Discover, or MasterCard credit or debit cards. Infinite Campus accepts secure online payments any time of the day, 24/7.

Pay the Following Fees Online:

Food Service
Textbook Fees
Activity Tickets
Yearbooks
Band Fees
And more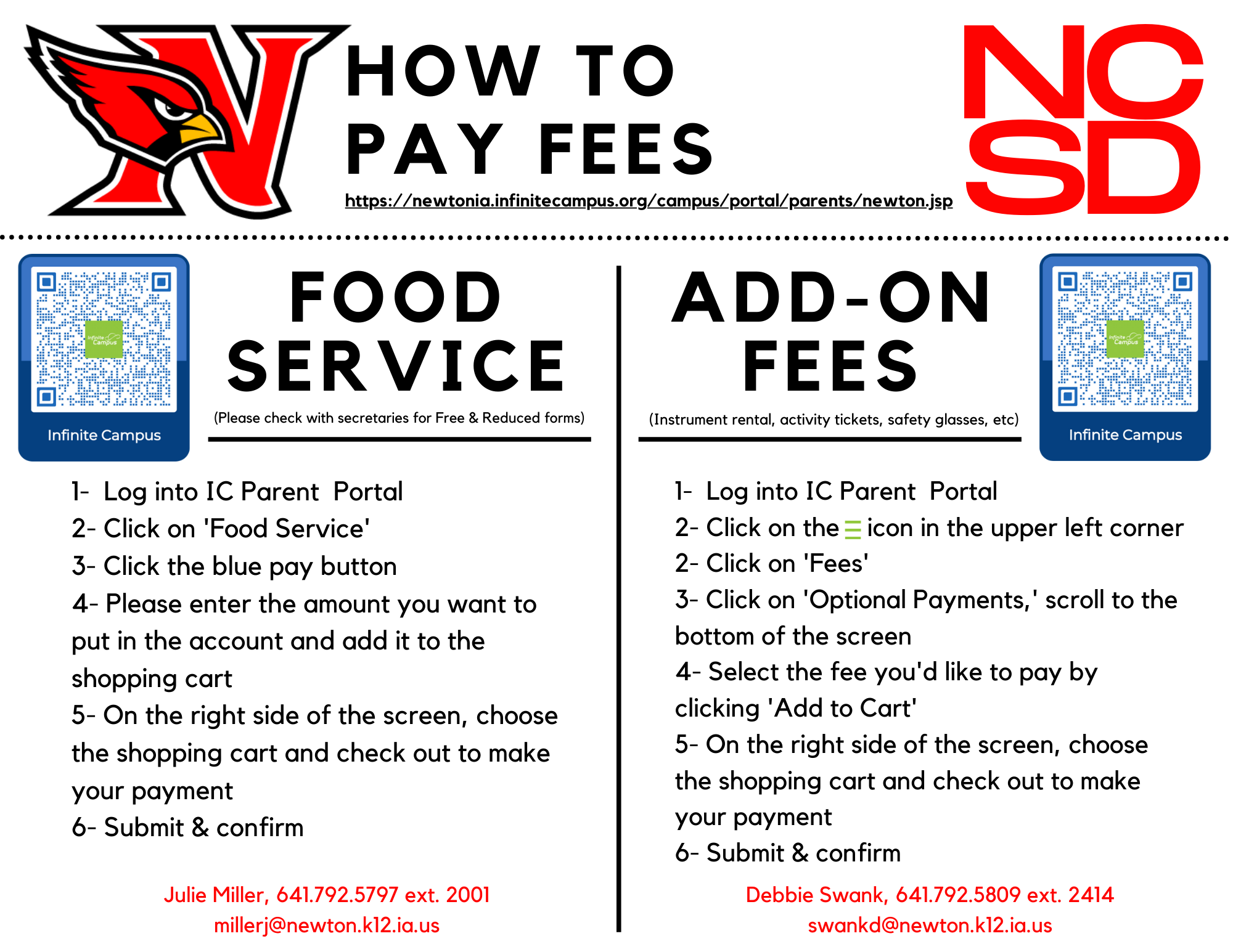 Questions? Please contact Debbie Swank, Accounts Payable in our Business Office at 641.792.5809 (District Office & Option 7) or email swankd@newtoncsd.org
---
How to Make a Food Service Payment online
The Newton Community School District is no longer using RevTrak for online payments. Please make payments using Infinite Campus. Here's how it works: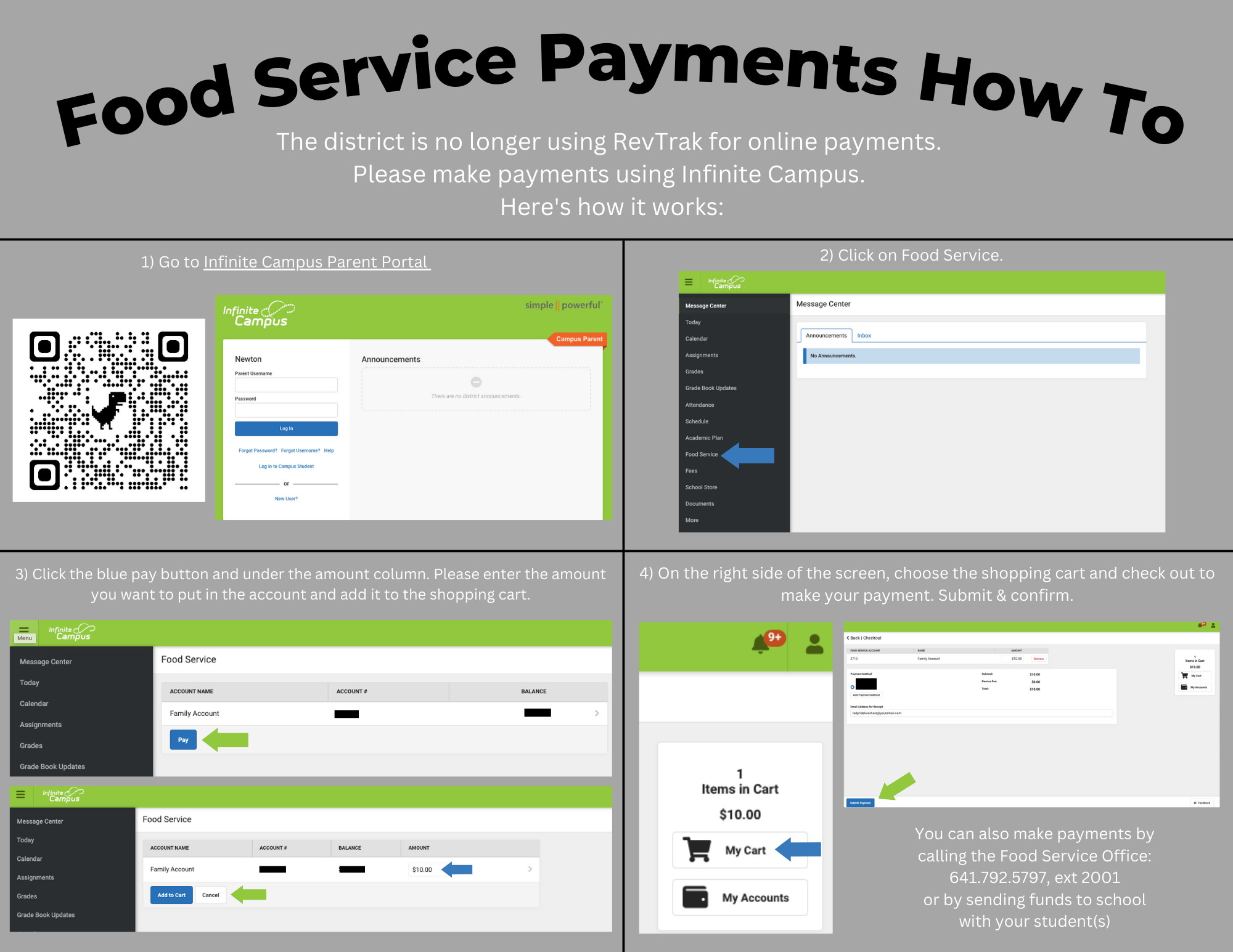 School meals are NOT free for all students this year (2023 - 2024) like they've been in the past. The federal government is not funding free meals for everyone any longer.
Please check your student(s) meal account balance, & deposit funds. If you'd like to fill out a free & reduced application, please do! Your family might qualify! Completed applications can be turned in at any school office, or emailed to millerj@newton.k12.ia.us
Thank you for your support of our school meals program!
Parents & caregivers can make convenient, secure, online payments via Infinite Campus any time of the day. It only takes a few minutes to make a payment using a VISA, Discover, or MasterCard credit or debit card.